I suspect the Rep party having lost 70% of Hispanic vote this time around will rush to put a Latino candidate on the ticket for 2016. Let's talk about this Hispanic vote going to Obama.Trust me,he'll ignore them now. He gave them amnesty but that's about all they'll end up with.
It was planned .They have known for yrs that if they[Dem] could get the Hispanic vote they could lock in one party rule for yrs. It didn't help Romney at all. You have a group on one side that demands you give them all the boot. End of story.Then you have a large population that will throw elections to the Dems for yrs. The first rule of running in a race-get elected. Your policies do no good if you can't win the office. Get the Hispanic vote and you have assured yourself of a win.Tells me the' get em the heck out of here' part of the party needs to rethink how we deal with a problem as big as this one.The Hispanic side of the issue needs to understand the states have huge problems and it's not that we're not compassionate. it's that we're not self destructive. We want ppl to respect our laws.
Let's take a real honest look at this;
I personally loathe politicians who pander. It's one thing to work for your constituents. It's another to pander. I find it very distasteful.Most of us do and most of us know when we're being hoodwinked. Work for us.Period.
Here we go. If you're here illegally you have broken the law.
Regardless of where you have come from.
Other countries-including Mexico-have immigration laws and the penalty for breaking them is tough as nails.We're compassionate people. We can understand why ppl would want to come here. We also have to look out for the country's best interest and the common good. We can't destroy the country in the name of compassion. We can't round up ppl in buses and ship them out like cattle either. Nothing solved for ANYONE.Besides they're probably going to turn around and come back anyway.
Step 1. secure the borders. If the states are still having a problem you're not securing the borders. You have to stop compounding the problem even if you see a nice voting block.
Step 2. ok. you have illegals that have been here for years. Romney said,"self deportation." He was slammed. Voluntarily leave the country is a problem? Could he have addressed it better? Yes. I would have said it very simply. This is a difficult issue and we need to see both sides to get it resolved. We need to secure the border
as
we work on reform. Then i would have been realistic and said, i don't think that we can solve the problem by deportation.On the action side I'd have pulled together a group from the impacted states,
including
Hispanics and worked on a platform.I wouldn't pander to anyone. Stick with facts and get the politics out of it.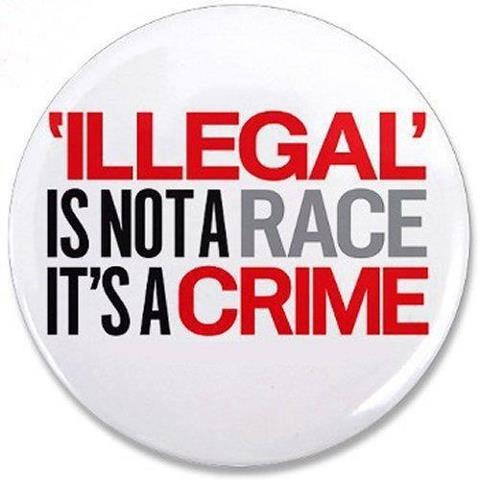 [u]
Admin





Posts

: 69


Join date

: 2012-11-29



---
Permissions in this forum:
You
cannot
reply to topics in this forum